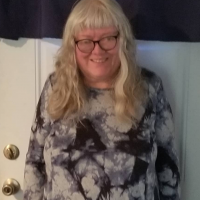 Lisa C. Miller
Poetry, Christian Nonfiction, Religion & Spirituality
Profession

Published Author
Lisa C. Miller is an inspirational writer. She and her family live in the beautiful state of Alaska

She writes through the whispered power of the Holy Spirit. She wants to write about the beauty and simplicity of life and reveal the beauty of Christ to the broken and lost souls of humanity. She has been given the ability to write simply and honestly from the heart so it is understandable. She believes writing is a language of the heart and is a beautiful way to share one's innermost feelings.

Lisa C. Miller is an author working under the Holy Spirit's daily direction. She focuses on the Holy Spirits daily direction for her life and writing. She has enjoyed a creative partnership with the Holy Spirit for many years.

She writes inspirational poetry and has published two books so far. She has been told by her readers that her writing reminds them of the Psalms of David. She is similar to Ruth Bell Graham and Helen Steiner Rice.
Video
Lisa C. Miller's Books and Writing
"The church is a hospital for sinners, not a museum for saints."
Unknown
"Prayer is to the soul what oxygen is to the heart life" ― Lisa C. Miller, Inspirations from Heaven's Gate
Lisa C. Miller
"The person of yesterday is in the shadows of the past." ― Lisa C. Miller
Lisa C. Miller
"Don't forget to leave your handprints on the ones you love and your footprints around the neighborhood." ― Lisa C. Miller, Godly Inspirations for the Troubled Soul
Lisa C. Miller
"A smile is complicated, complex, mysterious and puzzling: it is a gift waiting to be unwrapped." ― Lisa C. Miller, Nightly Inspirations from the Heart of God
Lisa C. Miller
" With each teardrop; pain hits the floor" ― Lisa C. Miller, Inspirations from Heaven's Gate
Lisa C. Miller
"I am a little pencil in the hand of a writing God who is sending a love letter to the world." Mother Teresa
Mother Teresa
"Fill your paper with the breathings of your heart." William Wordsworth
William Wordsworth
"Love is a strange creature that no man can understand" ― Lisa C. Miller, Inspirations from Heaven's Gate
Lisa C. Miller